The Webb Deep-Sky Society Annual Meeting
The Annual Meeting is the Society's main event of the year.
There's a short AGM for Society members followed by a full day of talks by leading amateur and professional astronomers and astrophysicists.
But arguably foremost it's a chance to meet others that share a fascination with the deep-sky (and other celestial objects), chat about our favourite topics and make new friends.
Annual Meeting 2017
In 2017 we celebrate the 50th Anniversary of the Webb Deep-Sky Society. Please come and help us celebrate whilst listening to some great amateur and professional speakers.
The date is Saturday the 3rd of June 2017 at our normal venue: the Institute of Astronomy in Cambridge. There's no need to book in advance. Member or not, you're all welcome to turn up on the day. The doors open at 9:30am and this year we have an extended programme through to 18:00.
Programme
The Society AGM is open to members only and is scheduled for 10:15–10:45. Guests are welcome to enjoy their coffee in peace before join us for the most important part of the day.
| | |
| --- | --- |
| 10:45–11:45 | Wolfgang Steinicke on William Herschel's hole in the sky and the discovery of dark nebulae. |
| 11:45–12:30 | Imaging the Southern Sky from Chile. Objects, tips and planning with Bernhard Hubl. |
| 13:30–14:30 | A film by film maker George Sibley entitled William Herschel and the Universe (featuring our own Wolfgang Steinicke). |
| 14:30–15:30 | Our professional keynote is to be given by Professor Carlos Frenk entitled Everything from nothing: how our universe was made. |
| 16:15–17:00 | Mark & Janet Robinson will tell us about Webb to Ranyard: one half of a correspondence. |
| 17:00–18:00 | Steve Gottlieb is travelling from the US to talk about Advanced Observing with a very large Dobsonian. |
William Herschel and the Universe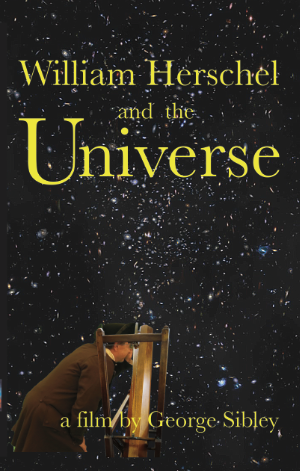 On March 13th, 1781, in his own back yard, using a telescope he built himself, a 42-year old musician named William Herschel found a new planet for the first time in history. That discovery doubled the size of the known solar system and would change not only his own life, but astronomy as well.
William Herschel and the Universe, a film by Florida film maker George Sibley, tells the story of how a previously unknown amateur astronomer and his telescopes took the scientific world by storm.
Herschel's systematic observations of objects few other people could even see made possible the first comprehensive catalogue of the night sky. His sister became the first professional female astronomer. It's a fascinating story, and Sibley filmed much of it on the actual locations where it took place.
The film also features interviews with leading Herschel scholars, including the Webb Deep-Sky Society's own Wolfgang Steinicke.
Price of Entry
There will be two ticket options available: one with lunch provided and one without (you're welcome to bring your own food). Coffee and tea will be available for all in the breaks as normal.
| Ticket | Members | Non-Members |
| --- | --- | --- |
| With Lunch | £10 | £15 |
| Without Lunch | £5 | £10 |
We can cater for those with special dietary needs (e.g. coeliacs etc), but would need advanced notice to make arrangements. Please contact Steve Rayner with your requirements.
For everyone else only be 80 tickets with lunch included will be available, so if you want one it's best to turn up bright and early.
Trade Stands
The following vendors have been invited:
And of course the Webb Deep-Sky Society will have our usual stand.